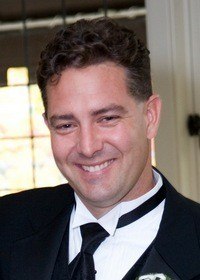 Hello, I am Heath Montgomery.  As your treating dentist, I would like you to know who I am and why I am here.  I was born and raised in Santa Barbara, CA.  My family still lives in town, and I have always considered this to be my home.  I have traveled all over the world, seen many wonderful places, met many great people, but I am always glad to return home.  Growing up, I played all kinds of sports but excelled in tennis.  I became one of the top junior players in the country.  I graduated from Santa Barbara High School in 1992 and continued to college.
I attended the University of California Los Angeles where I received my premed Bachelor of Science in Physiological Science.  While there, I played on the men's tennis team. In my senior year, I was captain of the team, which finished #1 in the country that year.  After school, I decided to take some time off and travel and experience tennis at the highest level.
I played on the professional tennis tour for 3 years, and experienced life, culture, and people.  I took my passion for tennis as far as I could.  I have traveled all over the world, played people from many different countries and made a lot of great friends in the process.  This time was priceless to me and worth every minute.  After three years on the tour, I took that dedication required in professional tennis and focused it on my future profession.
I attended the University of Pittsburgh School of Dental Medicine.  The school has a fine reputation for clinical excellence.  I received my Doctorate in Medical Dentistry (DMD) in 2003.  While there, I received specialized training in Moderate Intravenous (IV) sedation, which I continue to provide in my Santa Barbara dental practice. Pittsburgh itself was a great place to settle during this time as it has been changing and growing from its past image of steel mills to a technology-driven city.  I still missed California, so I moved back for my residency program.
I moved to Palo Alto to complete a General Practice Residency (GPR) at the VA Hospital in Palo Alto.   While there I treated the men and women who had sacrificed so much for our freedoms.  This was a very rewarding service.  In the process, I was able to further refine my skills and learn more about the "human" aspect of how to be a better dentist for my patients.
Since my completion of the program, I then returned home.  I have been working and serving Santa Barbara/Goleta since 2004.  I continue to provide, learn, and hone my skills to better help my patients receive the best dental care I can provide; not just proven and tested techniques, but up to date and modern ones as well.  We not only provide services in preventive, restorative, crowns, implants, root canals, extractions and dentures but also Santa Barbara IV sedation techniques designed to make an anxious patient more relaxed during difficult procedures.  I want my patients to feel as if they have options and are more than just a procedure in the chair.  Each patient is part of the solution to improving one's quality of life.  Hopefully, with my help, we can achieve this together.
If it sounds like my office can help you, please contact us for an appointment.
Meet Our Team
Dr. Heath Montgomery is proud to present our fantastic team! With well over 20 years of experience, our knowledgeable team of dental professionals are kind, thorough and gentle. We know how to get things done and are a brilliant resource when it come to getting the best out of your dental insurance. We have a dental assistant who speaks Spanish and do everything we can to help you feel taken care of and comfortable. Learn more about us and our dental care in Santa Barbara, California, today! Call our office at 805-845-3240 and schedule a visit with our dentist!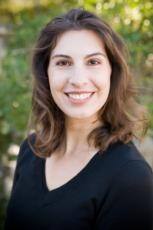 Monique
Office Coordinator
Monique will help coordinate your care, scheduling, billing and financial arrangements for all patients. You will find her pleasant and caring demeanor a comforting way to enter our practice.
Monique was raised in Seattle, WA, and attended Washington State University. There she received her Bachelor of Art in Business with an emphasis in International Business. She has worked primarily for aerospace companies prior to moving to Santa Barbara.  She has truly embraced the Santa Barbara culture and we are very glad she is a part of our team.
In her free time, Monique enjoys spending time with family, friends, traveling, working out, reading and watching movies.  However, her absolute favorite activity is spending time with her sons born in May of 2011 and May of 2014.
Rebecca
Front Desk Manager
Learn more about Rebecca soon!
Lindsay's biography is coming soon!
Edith has been with Heath Montgomery, DMD since August 2022, and she finds there is always something to learn no matter what we are doing! She helps keep each appointment going smoothly by making her patients feel as comfortable as possible and preparing them to meet with Dr. Montgomery.
Edith married her high school sweetheart in 2018, and together, they have three amazing children: Evany, Evalyn and Jasiel. When she is not at the office, she enjoys taking her family out for a day at the beach or park, dying her hair and teaching her daughter how to do the same, and in general, being the best wife and mother she can be for her family!